ActivPanel 9
Learning, transformed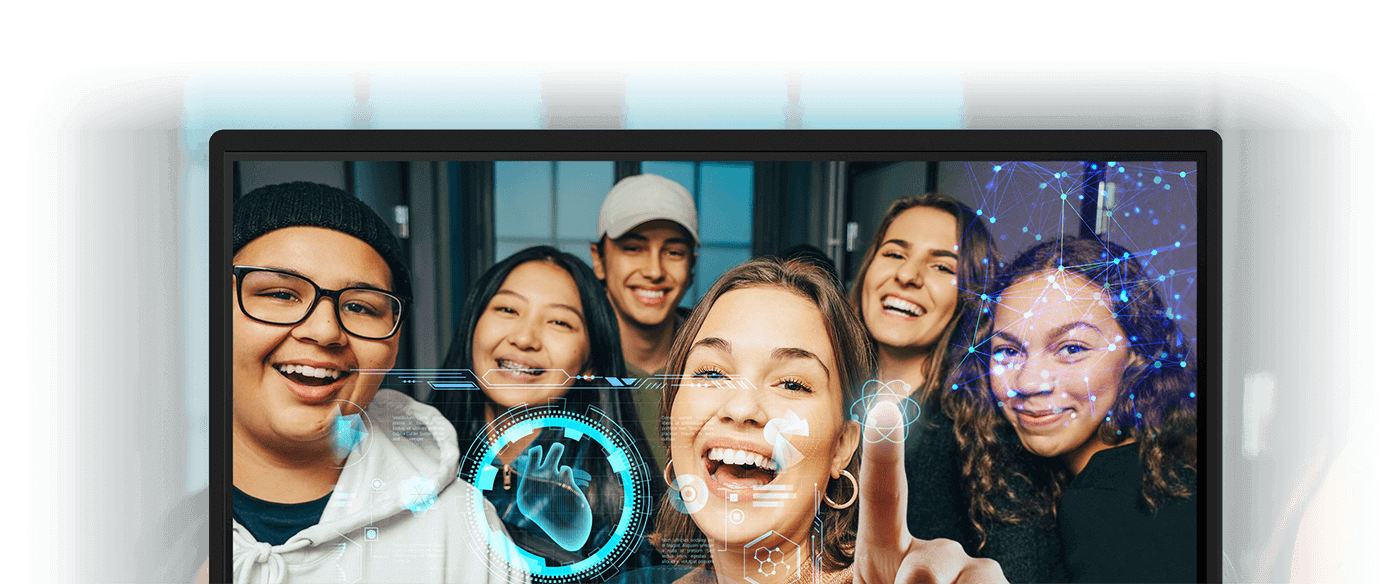 Promethean's next-generation interactive panel delivers our most robust, seamless, and secure user experience yet, offering features that respond to the unique needs
of teachers, IT administrators, and school leaders.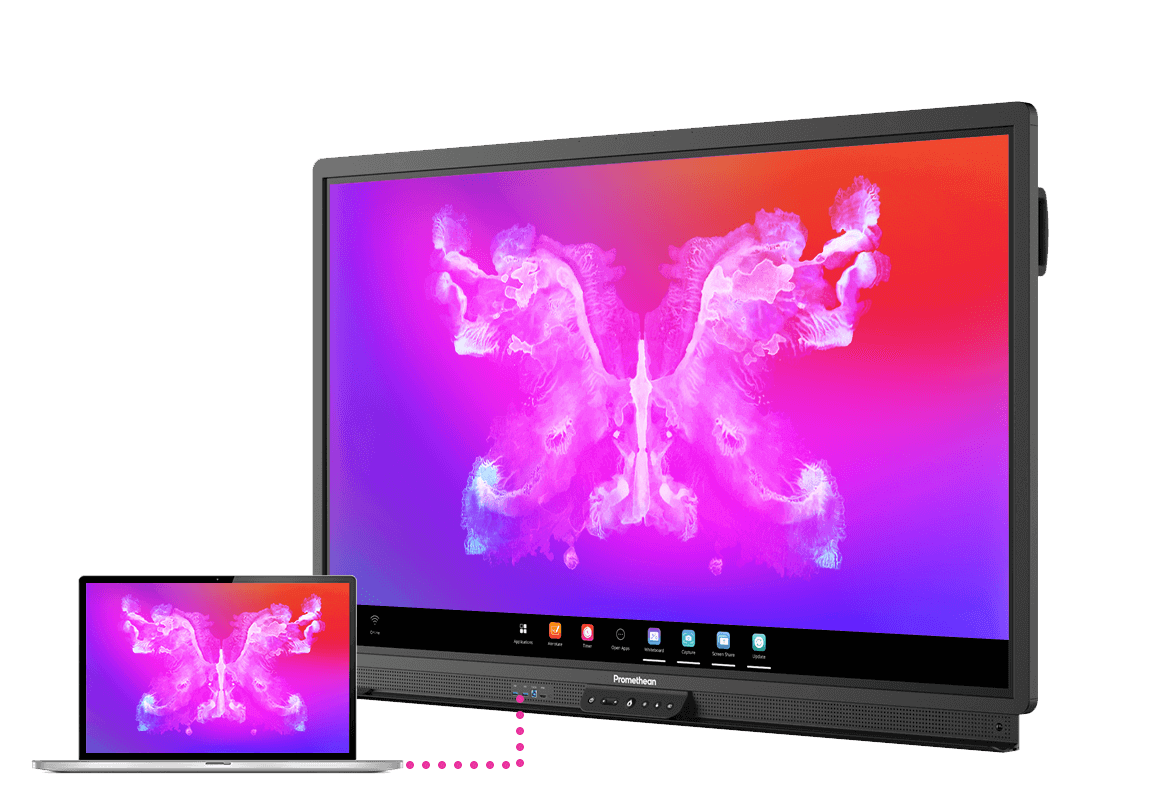 Connectivity
The only interactive panel
with ActivSync technology

ActivSync

Intuitive remote

Roaming profile
Save and open files quickly and easily between your panel and your device
Navigate your panel with an intuitive remote so you can move around the classroom freely
Work seamlessly with educational platforms like Google Classroom and Microsoft Teams
Access your content and customizations from any ActivPanel 9 with your roaming profile
Connect your device directly to the panel with one cable for your audio, video, and data
Simplicity
Easy to use, so you can
focus on teaching

Simultaneous browsers

Proximity sensor

Screen capture
Sign in with ease and get started the moment you switch your panel on
Create a Promethean account so you can personalize your user profile and access it from anywhere
Customize your settings and menu with your favorite apps and tools
Capture your screen and quickly save it to the panel, the cloud, or your device
Open two browsers on the panel at once for improved instruction
Collaborate and communicate in the classroom with Screen Share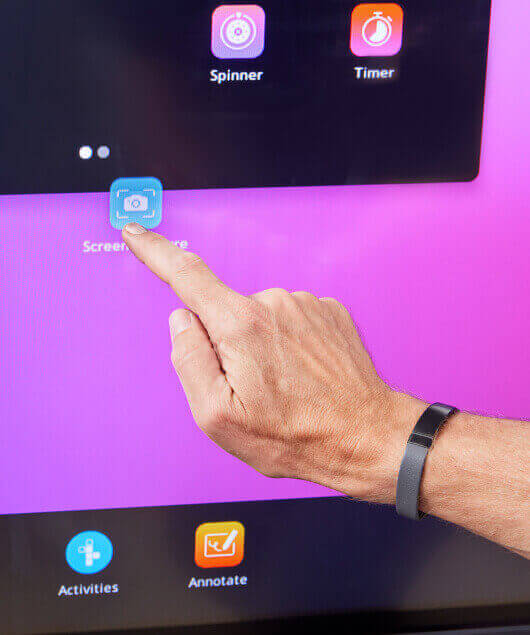 Security
Enhanced security protects your personal data

Multiple sign-in options

Sign out remotely

Panel management
Authenticate with multiple sign-in options, including a password, QR code, Promethean desktop app, and NFC card
Keep your personal data private within your Promethean account, not on the panel
Install security updates through remote panel management
Lock your panel quickly and easily when you need to be away for a short time
Sign out of your panel from anywhere, ensuring your data is kept safe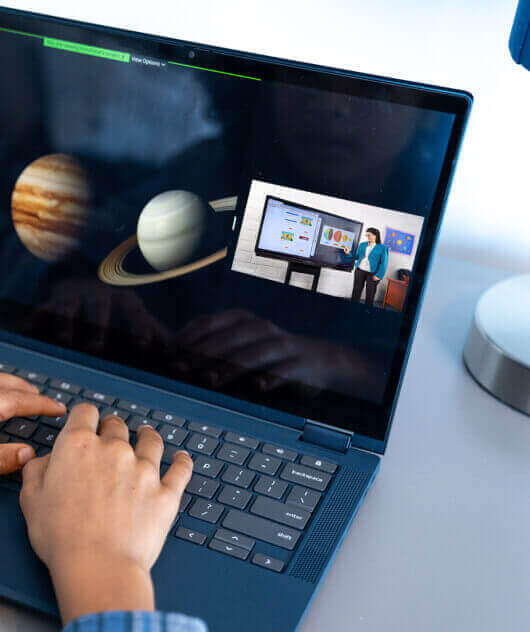 Adaptability
Ideal for all learning environments

Record lessons

Platform/
device agnostic

Screen share in real time
Record lessons, including classroom voices and panel content
Share recorded lessons with remote and absent students through any platform
Screen share in real-time for hybrid and blended learning situations
Work seamlessly with educational platforms like Google Classroom and Microsoft Teams
Longevity
Built to last and powered with robust capabilities

Powered USB-C

Integrated microphone

7 video inputs and outputs

Vellum touch technology
USB-C with 100 watts of power delivery
Integrated microphone array that captures voices in the classroom
Flexible connection options with seven forms of video inputs and outputs
Improved viewing from anywhere in the classroom and increased writing accuracy with bonded glass
Vellum touch technology with pen and finger differentiation, palm erase, advanced palm rejection, and 20-point touch
Choose
between
two models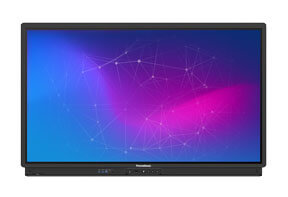 ActivPanel 9 Premium with ActivSync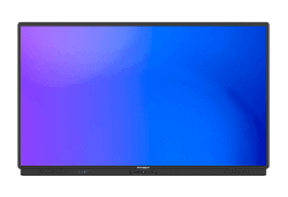 ActivPanel 9
Display sizes
65″ / 4K
75″ / 4K
86″ / 4K
65″ / 4K
75″ / 4K
86″ / 4K
Vellum Writing Technology
Pen and Touch Differentiation
Continuous Pen, Touch & Erase
Palm Erase
Palm Rejection
Yes (Writing and non-writing hand)
Yes (Non-writing hand)
Promethean Chromebox Compatible
Windows Module: OPS-M Compatible
Over-the-Air Updates
ActivSync™
Cloud-based User Profiles
Dual Front Facing Speakers
Subwoofer (Rear)
1 x 15 W
Microphone Array
Wi-Fi®
Bluetooth
Mirroring / Screen Sharing (Internal)
USB-C 3.2 (Rear)
1 (100 W Power Delivery)
1 (60 W Power Delivery)
NFC (Near-field Communication)
Proximity for Warm Boot
Ergonomic Angled Center Console
Easy Access Front Ports
Classroom Essential Apps (Whiteboard, Annotate, Spinner, Timer)
Promethean Lesson Delivery Software (ActivInspire, ClassFlow)
Connect with us
We're here to help. Reach out and tell us what you're looking to achieve. We'll connect you with an ActivPanel 9 expert.