Built for
breakthroughs
Crystal clear visuals, immersive sound, a seamless interface, and fluid writing are just a few reasons why ActivPanel is loved by teachers and students alike.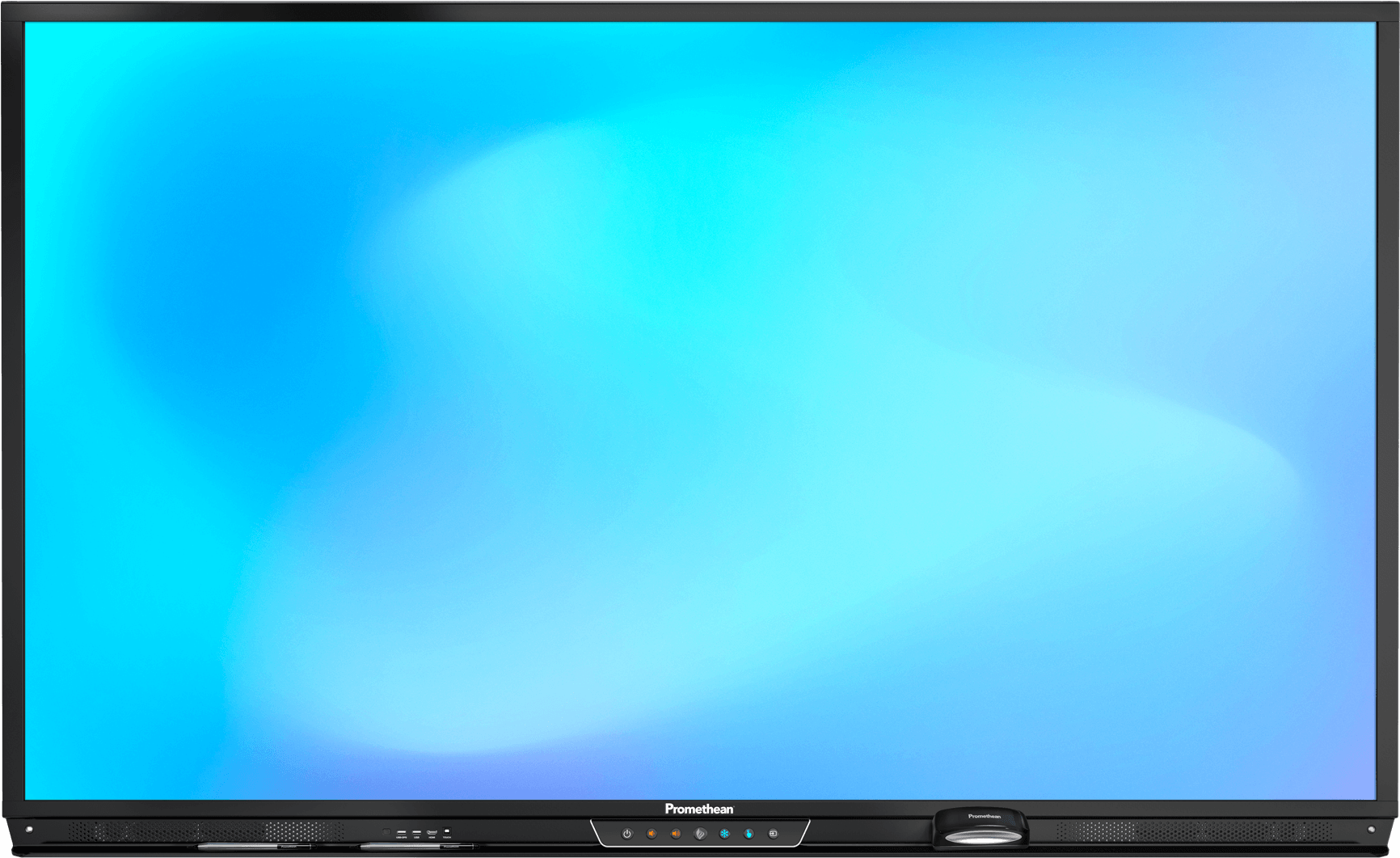 Easily access tools and apps
The Unified Menu is accessible from both sides of the screen and the main console, so teachers can move seamlessly between content and resources without disrupting their lesson's flow. Favorite apps, tools, and files can be conveniently stored in the menu's Locker.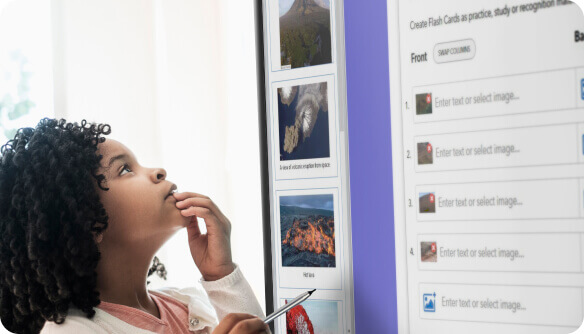 Write naturally and confidently
Our exclusive Vellum writing technology offers highly accurate touch detection that delivers a natural writing experience. Teachers and students can write quickly and accurately without disruption using a pen or their fingers.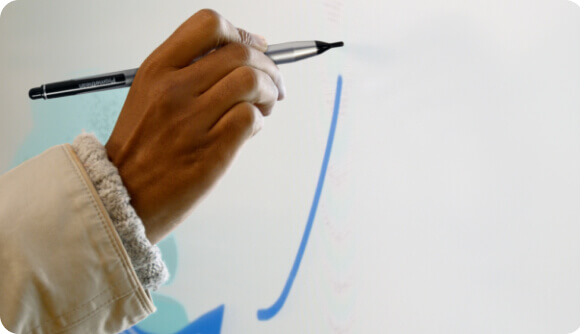 Discover new ways to engage
The ActivPanel comes with a variety of preloaded teaching tools that appear with a touch of a button. Capture and crop images; draw and annotate over content; and add excitement to any activity with the Spinner and Timer.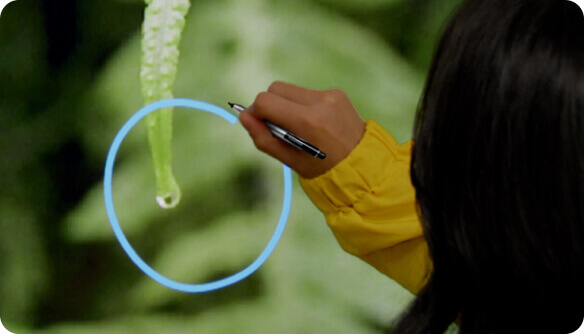 Create an infinite canvas
With the Promethean Whiteboard app, you can instantly turn your interactive display into a blank canvas without limits. Draw and write freely without worrying about running out of space, and save your work so you never lose a great idea.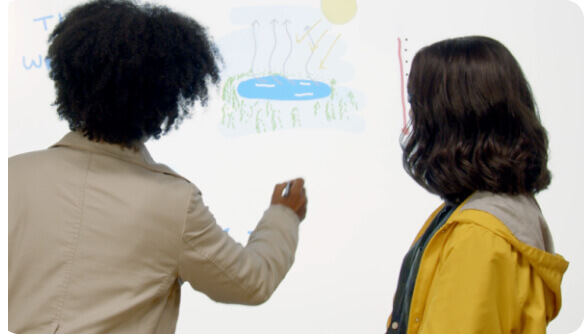 Mirror screens and share work
Connecting devices to mirror to the panel is quick and easy. Teachers can move freely around the classroom or interact with a connected device directly from the panel itself. Up to 39 devices can connect to a session, with a teacher able to choose up to four devices to share content simultaneously.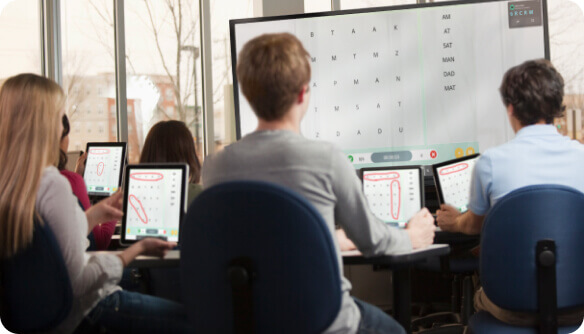 You'll experience the impact from minute one.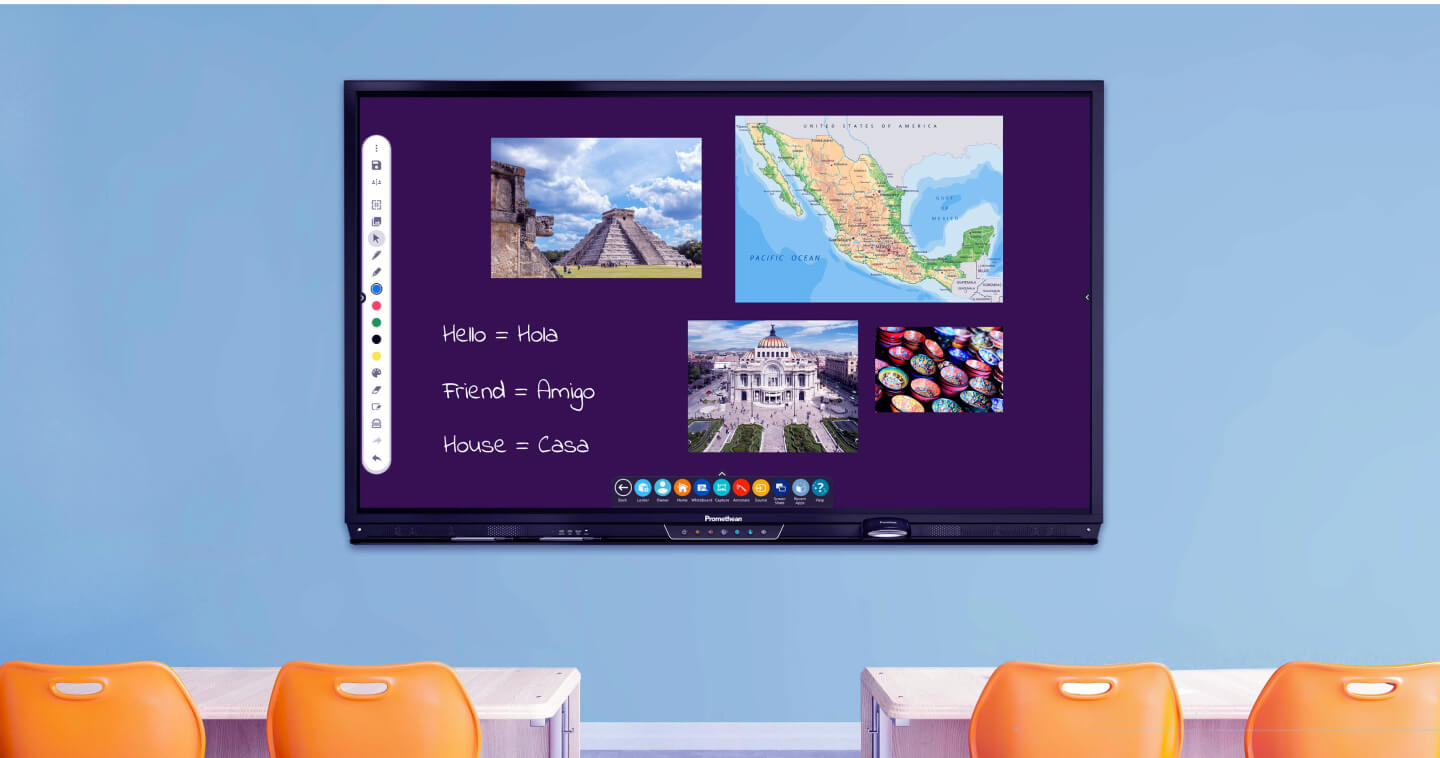 ActivPanel
Nickel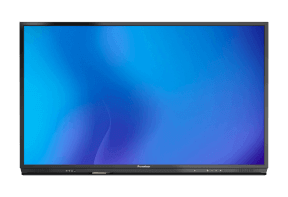 Display sizes
65″ / 4K
75″ / 4K
86″ / 4K
Vellum Writing Technology
Simultaneous Touch Points
Pen and Touch Differentiation
Simultaneous Pen, Touch & Erase
Multi-Window Support
Panel Software Management
Promethean Panel Management
Remote Over-the-Air Updates
Wi-Fi®
Bluetooth
Mirroring / Screen Sharing
Ergonomic Angled Center Console
Easy Access Front Ports
Proximity Sensors
Classroom Essential Apps (Whiteboard, Annotate, Spinner, Timer)
Promethean Lesson Delivery Software
What do you love about the ActivPanel?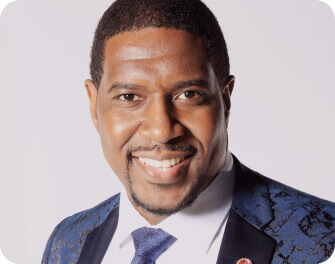 "It serves as a hub of sorts—a wonderful hub where education meets the classroom—all the while giving teachers the flexibility they need to create innovative lessons."
Junior Bernadin
Dean of Students and Director of Technology, Ron Clark Academy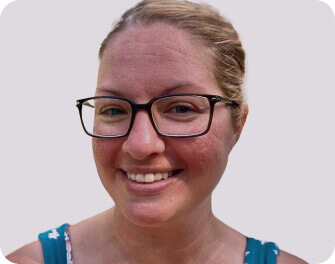 "It's very intuitive and easy to pick up… And it works all the time. I've never had it not work when I needed it. That alone has been a huge plus."
Madelaine Bryant
Science Department Chair,
Christ Episcopal School
Let's connect
We know your investment takes careful thought and planning. We're here to help.
Administrators want to make meaningful investments in interactive display technology that supports their school's or district's mission and vision. Innovative and low-maintenance, interactive displays are ideal long-term investments that personalize learning and enhance collaboration. With a 25+ year history of designing interactive boards and software for education, Promethean empowers teachers and increases student engagement in the classroom.
If you're looking for an interactive display for education, then take these three points into consideration. First, what features do you need? The
ActivPanel 9
delivers the highest level of performance, with features such as ActivSync, integrated remote, screen sharing, screen capturing, simultaneous browsers, and more. Second, does your interactive display board need to include free teaching software?
ActivInspire
lesson delivery software from Promethean is completely free and has no annual license fee. Check out the hundreds of templates, activities and resources available today! Finally, if you're looking for a more cost effective solution, check out the ActivPanel Nickel for the best value without sacrificing features and functionality.
Prior to the introduction of interactive displays such as the ActivPanel, the technology known as "interactive screens" was mostly restricted to touchboards that still utilized a project-based system. With the advent of interactive displays, where the actual display with the data was clickable, interactive screens and touchboards are slowly being replaced.
Both STEM and collaborative learning are top learning initiative priorities for schools and districts. Promethean interactive displays for the classroom are more conducive to STEM curriculum implementation because they feature digital tools that enhance the teaching experience. With up to 20 simultaneous touch points and a simplified user interface, Promethean's interactive whiteboard software entices student interaction on an infinite learning canvas. Integrated Wi-Fi and available Bluetooth connectivity make it easy for teachers to connect STEM-based apps and accessories.