The 2020 State Of
Technology in Education

In-depth insights into key issues facing schools
We gathered insights from nearly 1,200 American teachers and administrators to explore the role technology currently plays in today's K-12 schools, especially in light of this year's education realities stemming from the COVID-19 pandemic. The survey looks at how edtech solutions impact learning and engagement in the classroom – wherever those classes are taking place.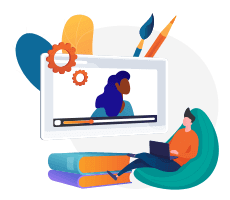 School Closures
The pandemic is driving a real-time evolution of the classroom.
The impact of COVID-19 has reached virtually every district and classroom throughout the country, with nearly every respondent (95%) saying they used online strategies for student lessons and to work remotely.
Students need structure to stay engaged and participating, whether they are learning in person or online.

Teacher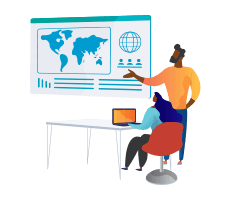 Staff Training
Technology training will be critical to overcoming gaps in readiness.
Only 20% of all respondents considered their schools "very prepared to implement remote learning in response to COVID-19." A much larger percentage, 41% said they were only somewhat prepared, having the right IT, but not the processes in place.
We have to accelerate the build of our virtual platform and professional development around virtual teaching and learning. There are many current applications for this development beyond the COVID closure.

Superintendent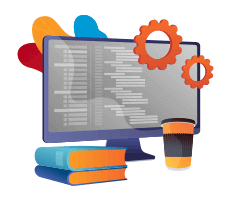 Schools' Strategic Goals
Adaptation and engagement using technology are the keys to success.
Half of all respondents selected "using technology in the classroom is a great way to engage students." Documenting a strategic approach for using classroom technology to engage students both in and out of the classroom will be of utmost importance.
The pedagogies and curriculum that we utilized – and how we utilized them – during the school closures will become a permanent feature even if we are teaching at the school building.

Principal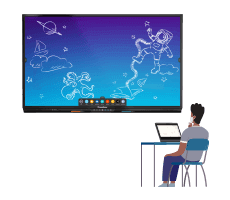 Schools' Use of Technology
Interactive panels are among the top edtech tools used in schools.
In a COVID-19 era that features hybrid learning environments, finding the right mix of edtech tools will be crucial in driving engagement.
When asked to select the top three technologies used in their schools from a list, teachers said that interactive panels/whiteboards and iPads were frontrunners.
52% interactive panels/whiteboards
38% distant/remote learning
23% video conferencing/chatting
The biggest benefit of educational technology is that it mirrors how students learn outside of school.

Teacher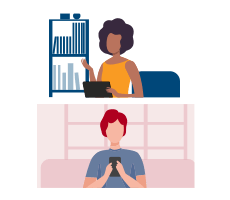 Future of Technology in Education
Investment is critical to overcoming the digital divide.
Delivering educational benefits through technology was a top-three priority for the upcoming school year for many of the districts. However, many are concerned budgetary constraints will make it difficult to achieve their respective technology objectives.
Remote and hybrid learning demonstrated the digital divide still runs deep in many school districts and respondents stated that the it will be their biggest barrier to maximize student success.
31% digital divide across the student population
26% the impact of "summer slide"
13% lack of teacher trainer on technology
6% lack of technology resources at the district level
Equal access to the Internet when students are at home should be a priority for the state legislature.

Superintendent
Download the State of Technology 2020-2021 Report