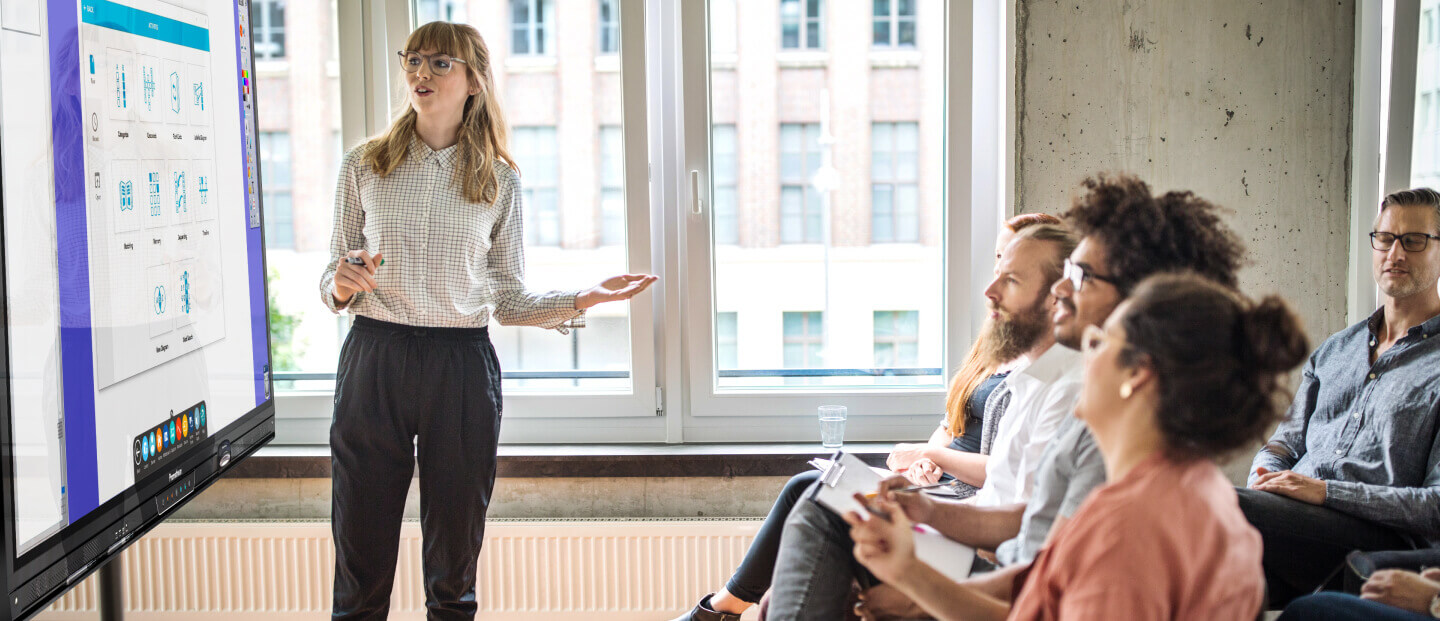 FAQ
Find answers to all your questions about edtech, interactive displays for education and the workplace, and more.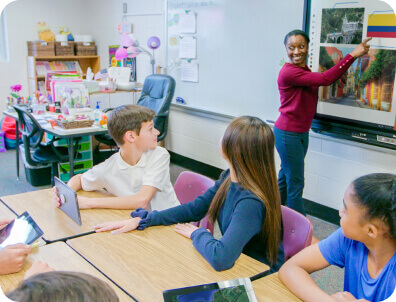 Interactive displays for
education
What are interactive classroom displays?
Interactive classroom displays are often referred to as front-of-class technology. This technology for the classroom is usually a large screen display connected, sometimes wirelessly, to a teacher's computer to deliver lesson content. They are the evolution of interactive technology for schools that started with the replacement of traditional whiteboards with interactive whiteboards and then moved to interactive displays. They are used for collaboration, lesson delivery, general teaching, and to promote interactivity. Examples of interactive classroom displays include Promethean's ActivPanel Titanium, ActivPanel Nickel, and ActivPanel Cobalt interactive display.

How does the ActivPanel integrate securely into a technology environment?
An educator can also take classroom integration even further with a Promethean Chromebox or slot in Windows OPS-M. The Promethean Chromebox is fully tested to provide secure access to the Google management console, built-in security, and automatic updates.
Learn More
Interactive displays for workplace