Using the ActivPanel to teach STEAM subjects
A bit of background
London Design and Engineering UTC (University Technical College) is one of 30 UTC's across England, another 20 are planned to open over the next two years. The vision behind the scheme is for learners, staff and employers to collaborate to create colleges of the future, today. The UTC aims to provide both an academic and vocational education.
The concept of UTCs is designed to bridge the skills gap by linking industry with education. From the initial opening at its temporary site, the facility has been oversubscribed due to its popularity. A new purpose-built facility is due to open later this year and is already anticipated to hit capacity. The UTC is seen as a tech innovation hub through its partnerships with industry and commitment to STEAM subjects.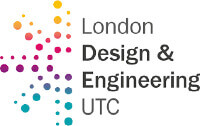 Key considerations
When exploring possible options for interactive displays for the classroom at the UTC, it was crucial to find technology that could be used in conjunction with both traditional and more advanced technological teaching tools. In addition to the delivery of general subjects such as maths and languages, an IFPD was needed that could support complex design software and link up to high-tech computers.
Learners at the UTC are being provided with the knowledge and practical skills in their studies to meet the future requirements for STEAM careers. The UTC has invested in a multitude of technologies and software to enhance learning and wanted to expand the range of resources available by having front-of-class technology with the capabilities to access a multitude of STEAM games and apps. The UTC consulted education technology providers to explore the possible solutions, leading to the implementation of the Promethean ActivPanel.
Why the ActivPanel?
The ActivPanel has been installed across classrooms at the UTC as the preferred IFPD by teachers and management. The ActivPanel has proved to be a high-tech solution that allows learners, staff and employers to interact with technical hardware and software, but also to support more traditional teaching approaches.
Staff and learners utilise the ActivPanel for a range of interactive elements such as demonstrating stop motion. Adobe Fuse and 3D images are also used regularly alongside other interactive design elements. The ActivPanels can function both independently and in conjunction with high-tech PCs. Learners have used 3D software through the ActivPanel to design and create 3D models and scenes for an Ethiopian Water Aid project. These practical modelling and design skills add value to the learner's career prospects and being able to utilise them on the ActivPanel at the front of the class means that teachers and learners can actively collaborate on designs and have discussions about the decisions being made.
James Culley, Director of Digital Operations at LDE UTC commented:
"Learners use the Promethean ActivPanel as professional presentation devices. They are perfect for delivering software and product design pitches and the interactive engagement opportunities that the touchscreen technology presents, allows learners to practice real-world skills that will help in employment.

The ActivPanel's ability to merge high-resolution touchscreen with 3D modelling software enables learners to sculpt in a 3D space, providing them with a truly engaging way to learn and understand 3D modelling."
In addition to the more advanced capabilities, the ActivPanel also provides access to ActivInspire teaching software and supports casting from student iPads. Learners can access a range of STEAM apps through the Promethean app store, including design apps and maths games.
The diversity of software on the panel allows for seamless integration with existing tech and software being used. The classroom environments have been strategically designed to provide the very best teaching and educational experiences for learners and to get the most out of the investments in technologies at the UTC.
Geoffrey Fowler, CEO and Principal of the LDE UTC said:
"We are constantly looking to strengthen and enhance the level of teaching we offer to our learners, particularly in regard to STEAM subjects. Being able to integrate a variety of high and low-tech solutions allows us to maximise the amount of teaching and learning resources available to our teachers and learners."
Would your school benefit from a Promethean ActivPanel?
Promethean provides free advice and consultation on education technology, all free of charge. If you would like to speak to one of our experts, or arrange a free demonstration, please schedule a virtual demonstration.