The ActivPanel is a Complete Learning Package
A bit of background
All Saints Hesketh with Becconsall CE Primary School is located in the picturesque village of Hesketh Bank between Southport and Preston. All Saints HwB is of Christian faith and is committed to giving each and every child the best education through achieving their potential as unique individuals. All Saints HwB aims to provide every child with a safe and stimulating environment in which they feel secure, happy and cared for. Teachers and children work very closely, allowing each individual child's needs to be met, echoing the school's inclusive Christian ethos.
All Saints HwB's technology was becoming outdated and unreliable as many of the classrooms at the school had old projector and whiteboard set ups. Whilst the technology was used to its upmost potential, the whiteboards required constant recalibration and were often unresponsive.
The school utilises technology in lessons wherever possible and is mindful that children are more technology literate than ever before and are confident in using it as a tool to aid their learning. When school ICT budget became available, All Saints HwB was keen to find potential solutions to upgrade its front of class technology, enhance the children's learning experiences and futureproof the classrooms.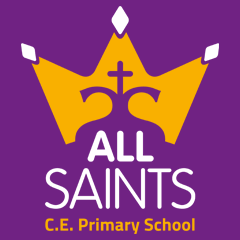 Key considerations
Whilst limited school budget was a concern, the school wanted to invest in reliable technology that provided a wealth of teaching tools and resources. It was important to find technology that could support learning across the curriculum, particularly in terms of core subjects.
All Saints HwB recognised that the software offering was equally important as the hardware and sought a solution that would help to further engage pupils in their lessons, foster active participation and add a new dimension to teaching and learning.
Part of the vision to futureproof the classrooms relied on working with an education technology company that is invested in education and that the school could see longevity in working with.
There was a consultation period where staff came together to discuss what different edtech brands could offer to help achieve their objectives. The teachers unanimously decided to work with Promethean and install the interactive display in all of the classrooms at the school.
Why the ActivPanel?
One of the major decision-making influences for choosing the ActivPanel was the choice of software available, with the ActivPanel being supplied with both ActivInspire and ClassFlow. ActivInspire allows teachers to construct tailor made lessons using a wealth of digital tools, whilst cloud-based ClassFlow supports enhanced collaboration by enabling teachers to run a wider range of activities including polling assessments.
For maths, the ActivPanel is proving to be particularly effective in further engaging children in their lessons. Teachers are using tools in ActivInspire such as multiplication grids, protractors or even an abacus, to teach core skills. Teaching and learning through the ActivPanel promotes active participation in lessons that children might sometimes feel less comfortable contributing to. This allows the children to gain solid foundations in maths before they move forward with more complex topics.
In English, the ActivPanel acts as a valuable tool to support text annotation exercises, as well as show and hide features which allow the children to predict the next steps. The ActivPanel is especially beneficial for letter formation skills and writing through the use of handwriting templates in ActivInspire. Children are then able to transfer the skills to handwriting tasks on paper.
The interactivity and connectivity of the interactive display was a significant driver in the decision to implement the technology across the school. The way in which the ActivPanel can connect with all class devices and essentially act as a central hub of the classroom, really supported the collaborative and interactive learning environment All Saints HwB wanted to create.
The connectivity of the ActivPanel allows teachers to get instant feedback from class devices using the polling features on ClassFlow teaching software. This is incredibly useful for formative assessment, allowing teachers to quickly identify struggling pupils before marking or summative assessment exercises.
Rory Dixon, Year 3 Teacher, said:
"We use the ActivPanel for carousel activities where children who need extra support can gather at the panel and use the multitouch feature to collectively get involved in additional tasks, with their peers or with the teacher. Having the children come up to the panel to do extra activities is enjoyable and reduces the pressure that is sometimes associated with extra help."
Using the ActivPanel, there are a range of unique applications that can be used to aid SEN pupils in lessons. For example, dyslexia can be linked to a colour perception deficiency, the school uses apps where colour schemes can be changed, so children can see and interpret information better. This significantly supports their progress and alleviates some of the challenges with perception.
The staff at All Saints HwB have been given training to show them how to get the most out of the ActivPanel as a teaching tool. Promethean provided the school with support and guidance in the procurement process and has continued this positive relationship.
"The customer support provided by Promethean is first class, from initial training to aftercare. Promethean listens to teachers and welcomes feedback on how elements can be further improved to support teaching and learning. Teachers really do have a noted influence on software and hardware development, which is incredibly important from a school perspective when technology is such a major investment. With Promethean you're not only investing in the technology itself but a whole learning package," said Tony Currie, Headteacher at All Saints HwB.
As an enthusiastic user of the ActivPanel, Rory Dixon, has since become involved in the Promethean Advocate programme and the school is benefiting from a really positive relationship with Promethean. Rory has been given a platform to network and share ideas with likeminded teachers on how best to use technology to improve learning scenarios, in addition to feeding back on how Promethean can improve technology and resources even further.
"We are seeing fantastic results using our ActivPanels in the classrooms. The resources available are endless for children of all capabilities. The interactivity and connectivity of the panel is positively promoting active participation from children in their lessons.

I'm confident in our relationship with Promethean and proud of the work Rory is doing with the Promethean Advocate programme. It's fantastic to see teachers from schools across the country collaborating to improve the way we teach with technology," concluded Tony.
To learn more about the ActivPanel, book an online 30 minute demonstration now.