The sweet sound of success
A little bit about us
Ingleby Mill is a three-form entry primary school in Ingleby Barwick. We are a very large primary school and pride ourselves on the strong family ethos we have created, where every child is celebrated as an individual.
We have a commitment to high levels of expectation in performance at Ingleby Mill and work to continually provide development opportunities for both staff and pupils to improve our outcomes.
Our school motto uses the initial letters of our school name, 'Imagine, Make a difference, Persevere and Succeed', the motto underpins our ethos as the school, emphasising our passion for creativity and progress.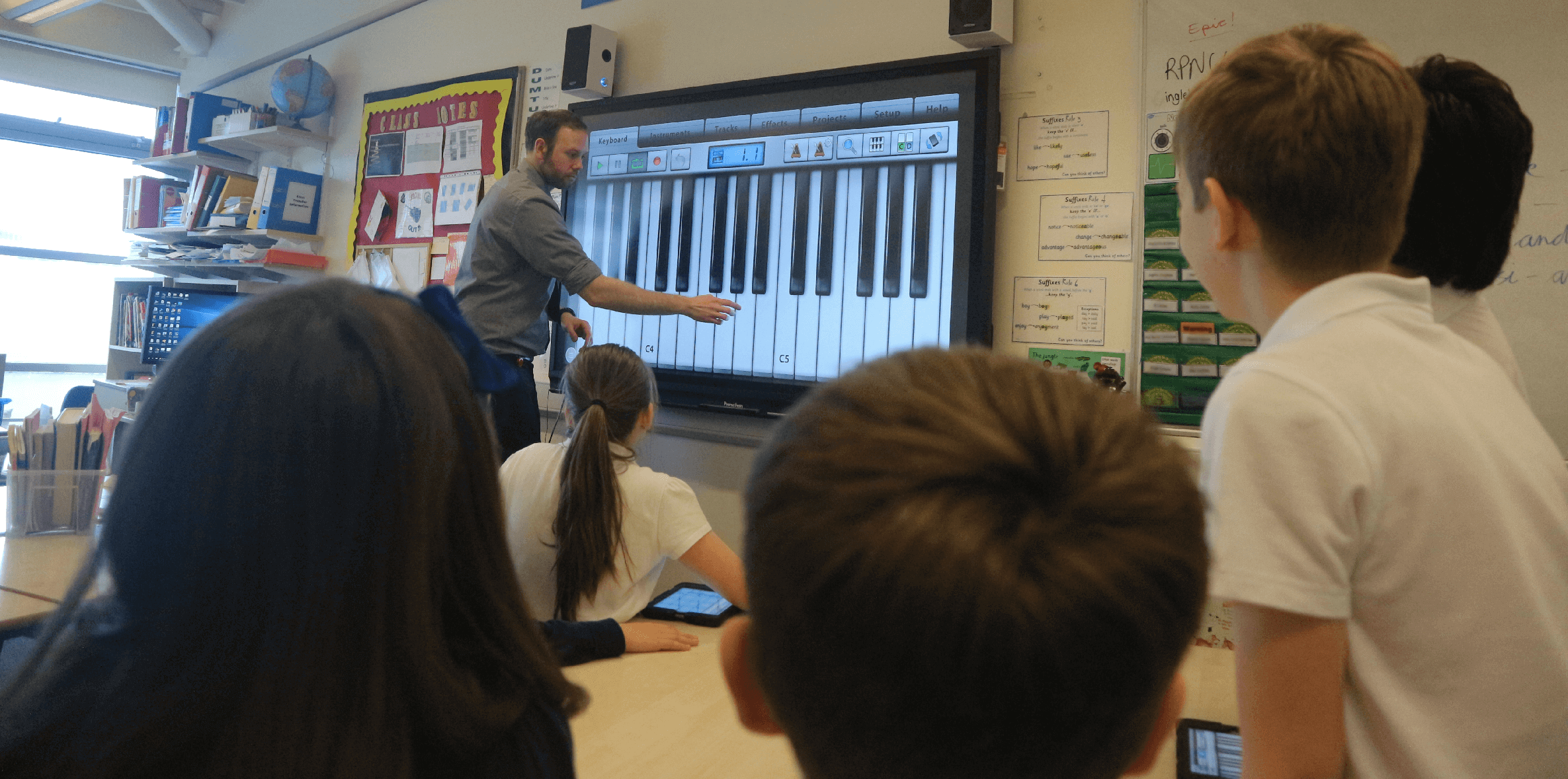 Why we entered
We first came across the Promethean Grant on Facebook and knew straight away this is something we wanted to take part in. Every year we try and take part in a competition as something a bit different for the pupils to get involved with and the inevitable excitement that comes along with it.
We had a look at some of the activities you can do on the interactive display and were really excited about the huge range of apps that can be accessed, how it can be connected to other class devices and how multiple people can use it at the same time. As a teacher, I'm really enthusiastic about ways of using edtech to make my lessons more creative and exciting, and my pupils definitely share this passion.
What winning means to us
The pupils were over the moon when I broke the news to them that we had won. I did the whole 'It's not good news… it's great news' thing, the pupils were ecstatic. Since having the ActivPanel installed we have used it for so many different lessons already, there is so much functionality that makes it valuable across the curriculum.
The Promethean Whiteboard App is brilliant, the precision touch and choice of colours make it a really easy and useful tool for not only writing tasks but also for activities such as times tables competitions between pupils. The quick response, natural writing experience and multi-touch functionality on the ActivPanel mean a small group of pupils can quickly write out their times tables alongside each other. Being able to recite their times tables in such an interactive and competitive activity is really engaging and exciting.
The delivery of music lessons can be a challenge in schools with limited resources and demonstrating musical concepts to a whole class can be difficult without the right equipment. In our class we love learning through music in lots of our lessons, the range of apps and resources available on the ActivPanel has helped us strengthen our knowledge of music and engage with the subject in different ways. We use Music Studio from the app store which gives us a complete music production environment to demonstrate various instrument sounds, effects and even get a 75" piano up at the front of the class for pupils to interact with.
In our class we are also huge fans of creating videos as well as creating music, and with the 'YouTube generation' coming through schools, pupils are incredibly keen to learn video editing and vlogging skills. It's really convenient to be able to mirror the video camera of the iPad to the ActivPanel using ActivCast. I can demonstrate to the class from anywhere in the room how to capture footage and they can all see my view on the ActivPanel at the front of the class. I can also use the PowerDirector app to show the class how to edit the video. They can then have a go themselves and share their work mirrored to the panel once it's complete.
After hearing about the fantastic activities we've been doing in our class, Promethean invited me to Bett to demonstrate to visitors interactive and creative ways of teaching digital skills and music. I delivered a presentation called 'For the love of Creativity' which showed how music videos can be created using the ActivPanel and tablet devices.
The Promethean Grant is an incredible opportunity to win the latest edtech for your school – the ActivPanel has made a huge difference in our classroom. Teaching children the digital skills they need for future career prospects is very important and it's a challenge for schools to keep technology up to date, so initiatives like the Promethean Grant are a very valuable opportunity for schools which we appreciate greatly.
Glenn Carter, Teacher, Ingleby Mill Primary School.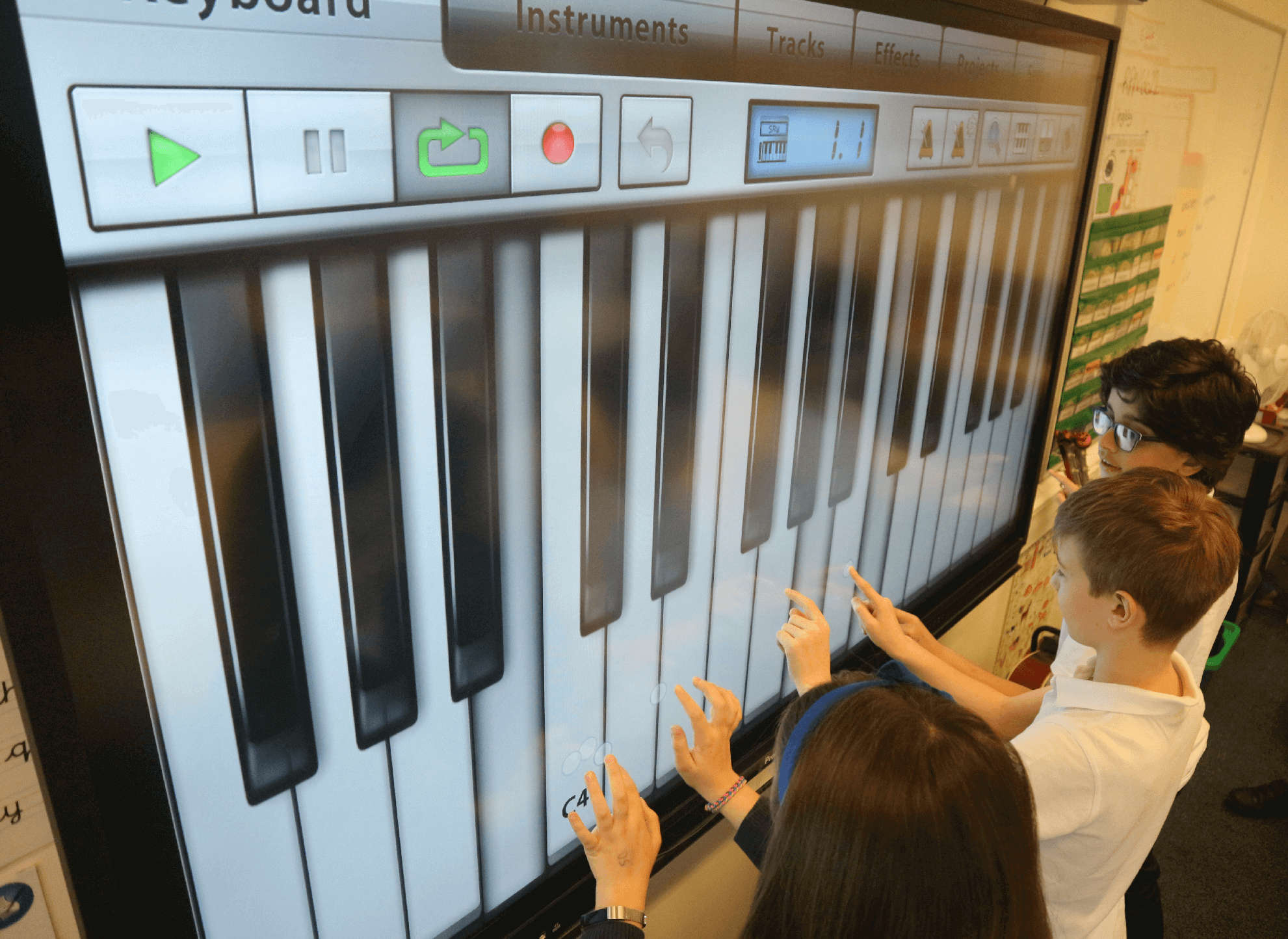 To learn more about the ActivPanel Elements Series, book an online 30 minute demonstration now.