Promethean helps businesses give their employees the interactive technology they need to meet the challenges of today's redefined office environment.
Here's how we can help you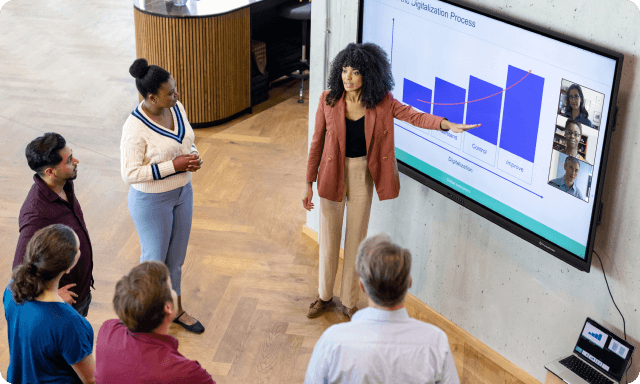 Collaborate with colleagues near and far
Use our infinite whiteboard, screen sharing, and document sharing to actively collaborate with all employees, whether they're in the office or working remotely.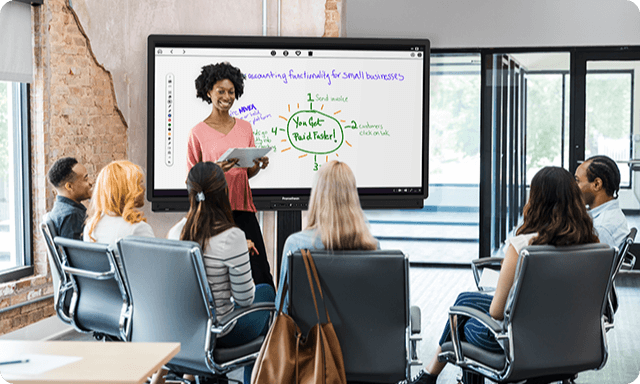 Train, educate, and onboard employees
Create compelling, effective lessons, curricula, and presentations so everyone receives the same message in a dynamic, engaging way.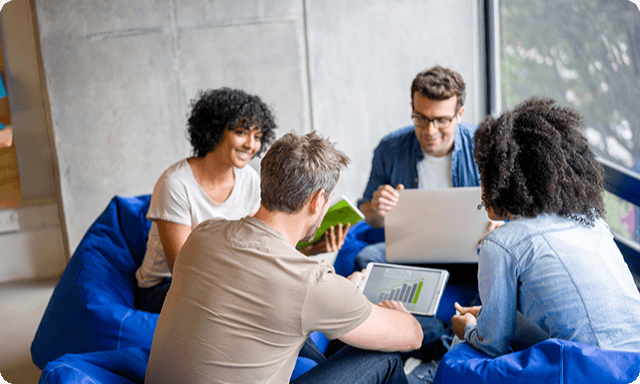 Energize small group brainstorming sessions
Installing an interactive display in a huddle space allows employees to share their ideas in a centralized location using their favorite collaborative software.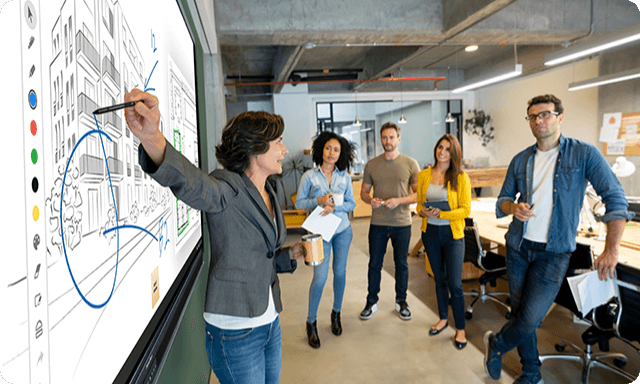 Enliven presentations and hold people's attention
The crystal clear visuals of a large format display allows you to create eye-catching presentations that engage viewers and invigorate meetings.
Let's connect!
We're here to help. Reach out and tell us what you're looking to achieve. We'll connect you with an ActivPanel expert.
Check out some of our top tools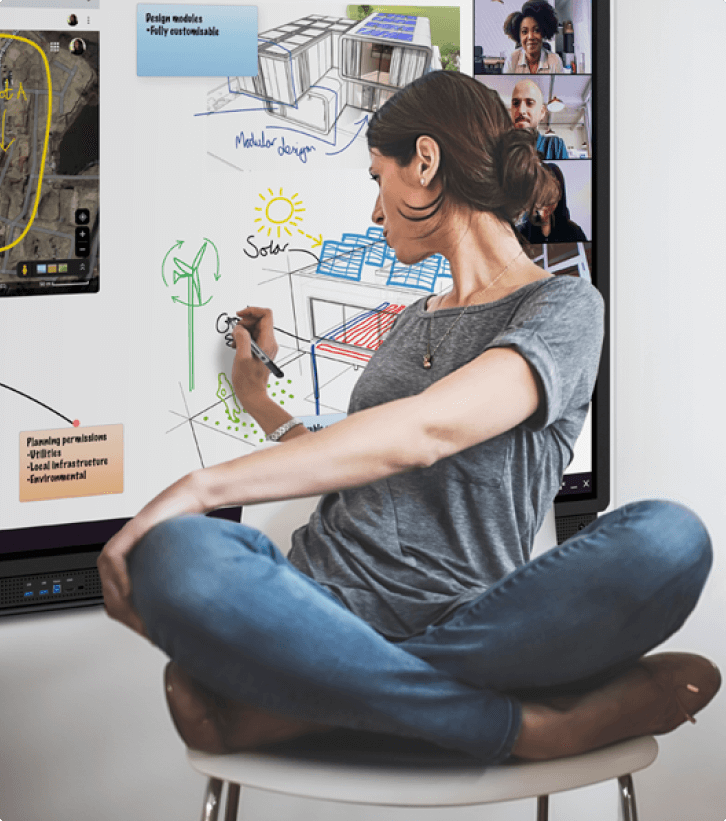 ActivPanel 9 Pro
Promethean's most robust, powerful interactive display for business offers a state-of-the-art experience that equips employees for the new way we work.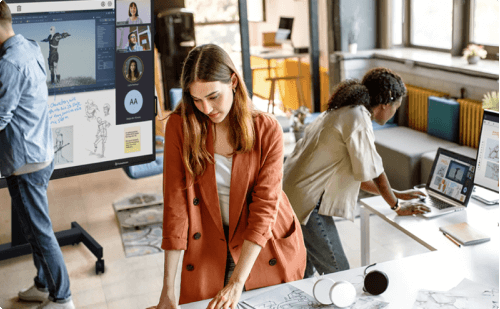 ActivPanel LX
Our newest offering for the workplace is an easy-to-use, flexible, and affordable panel that's designed to work seamlessly with your technology.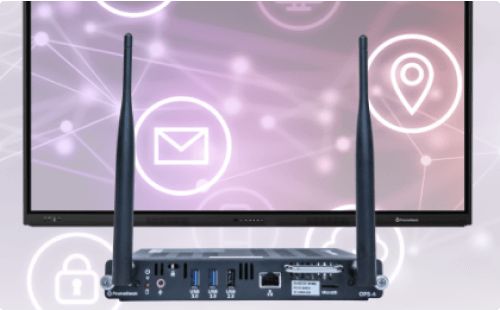 OPS-M
This intelligent and flexible computing module allows you to choose the operating system that works best for your IT ecosystem.