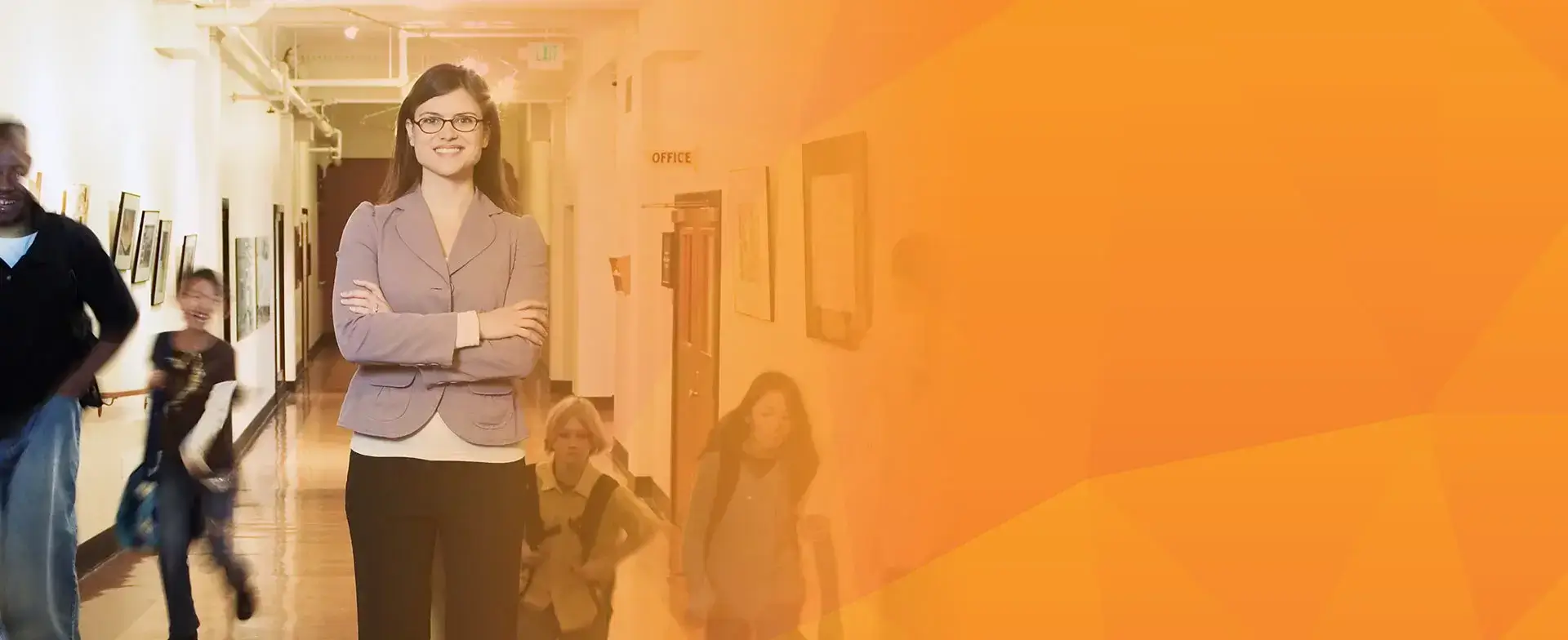 Partner Tech & Admin Summit
Promethean Education Consultants are proud to present our annual Partner Tech & Admin Summit on September 21, 2021. Join us to learn more about how Promethean technology can better serve administrators, IT personnel, and your schools – regardless of the learning environments you are supporting. As you and your teachers come back to a school year like no other, our professional development team will provide you with the latest sustainable approaches and ideas to support going back to school with Promethean solutions. We will welcome 2 Featured Speakers from school districts to examine how their Promethean implementations have helped transform their classrooms.
Sign up to reserve your spot today!

September 21, 2021
12:00 – 3:30 pm EST
What to know before registering
Registering for the IT and/or Administrator tracks grants you access to all the sessions within the track. You can come and go as your schedule allows by accessing the one link. If you are interested in attending sessions in both the IT and Administrator tracks, make sure to register using the 2 links under each track.
IT Track
Promethean has an expert team of Field Sales Engineers who consult with customers as they plan, install and support Promethean technology in school districts. This team will be taking you through an implementation cycle during our Tech and Admin Summit – from the planning stages, to managing devices, to sustainable support of these devices on your campuses. Join these technical experts to explore how we support our IT customers throughout the Promethean implementation journey. All participants will get access to our Back to School IT Guide to help your implementations run smoothly.
Admin Track
Promethean's Education Consultant team will take Administrators through a journey of Promethean ActivPanel ownership including school strategy, PD resources, tips and tricks, flipped classroom ideas and shared successes. Learn what success can look like for teachers in your classroom as you evaluate effective usage of technology on your campuses. Get access to evaluation rubrics, EdTech strategy documents, and shared success stories of current Promethean customers. All participants will get access to our Back to School Administrators Guide to ensure you have a successful return to the classroom with your Promethean technology.
Featured speakers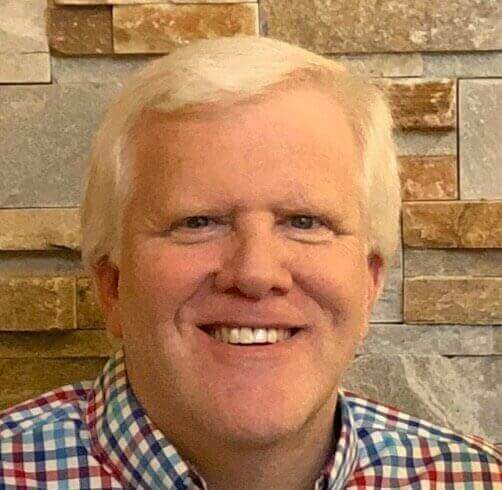 Craig Liggett
Craig Liggett is a graduate of the University of Missouri in Kansas City and holds a Masters degree from Georgia State University in Atlanta, Georgia. In 1989, Craig moved from Kansas City to Atlanta where he taught High School Math for 9 years and then moved into the Technology arena as Internet Coordinator and Manager of Network Services for an additional 9 years as part of the DeKalb County School System. In 1997, Craig and his family moved from DeKalb County to Statesboro, Georgia where he accepted the position as Chief Information Officer for Bulloch County Schools where he has served for the last 14 years. During his tenure with Bulloch County Schools, he has been blessed to serve alongside a successful team of individuals who have implemented a number of upgrades to their schools. Craig often tells folks that he's the dreamer and his team makes his dreams happen. Some of these projects have included Voice over IP, Fax over IP, IPTV, teacher laptops, Google Apps for Education, 1-to-1 student devices, LED Panels in every classroom, wireless access, single sign-on, OneRoster data integrations, account automation, server virtualization, unified physical security, data center upgrades, and cybersecurity event handling. Craig has 3 children, all homeschooled. His oldest daughter graduated from GSU with a masters in forensic accounting, his son is attending MIT in the fall and his youngest daughter will be a junior at GSU majoring in vocal performance. Craig and his wife serve their local church community and love God. In their spare time, Craig's wife makes and sells soap products and Craig enjoys wood working.
Jennifer Buck
Jennifer Buck is the Chief Technology and Information Officer in Thomasville City Schools, Thomasville, NC. Of her 27 years experience in education, 21 years have been devoted to the students and staff in Thomasville. Her career spans teaching elementary grades in Texas and North Carolina, and professional development work with teachers as an instructional technology facilitator/coordinator, and then Director of Digital Teaching and Learning. She earned her undergraduate degree from Averett University and her graduate degree from East Carolina University. Certifications include National Boards for Middle Childhood and UNC School of Government CETCO. Exploring innovations in STEM education, providing rich digital learning experiences for staff and students and ensuring access to quality technology are among her passions and goals.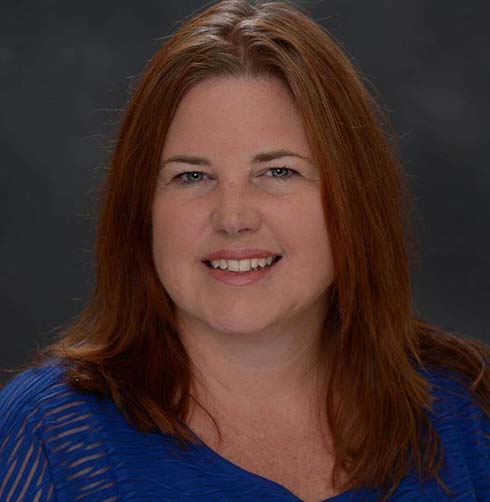 Admin track sessions
| Time | Session Title | Session Description |
| --- | --- | --- |
| 12:00 PM EST | Vision for Innovation | Learn how Thomasville City Schools transitioned from our 18 year old ActivBoard classrooms to new Activpanel environments. Our philosophy to build technology-rich classrooms is centered around providing the best tools for staff and students to accelerate learning outcomes and to create innovative student learning experiences. Promethean is more than a vendor; they are our valued educational partners in this work. Delivered by FEATURED SPEAKER: Jennifer Buck |
| 12:30 PM EST | School Strategy: How to Meet Goals and Challenges, and Evaluate Promethean Technology | Find out why forming a robust school strategy and professional development plan is essential for achieving and exceeding schools objectives. Join this session to review and recieve sample assessment rubrics and checklists to help evaluate your teachers proficiency with Promethean technology. |
| 1:00 PM EST | Back to School = Success with Promethean | Back to school means back to managing and supporting technology investments. In this session we will give you a tour of Promethean's panel management options and how they will save you time. We at Promethean understand that time equals money so we commissioned Forrester to conduct a Total Economic Impact Study of the ActivPanel and we are excited to share the important findings every EdTech leader should know before making investments in technology. |
| 1:30 PM EST | PD and Resources for a Successful Return to the Classroom | Are you ready to help your teachers feel prepared as they return to the classroom with their new Promethean ActivPanels? Find out where to locate premade resources and explore our professional development site so you will be ready to support teachers. |
| 2:00PM EST | Admin Tips and Tricks for the Promethean ActivPanel | Have your teachers classrooms been refreshed with the Promethean Element Series ActivPanel? Take a tour of the Promethean classroom and learn some tips and tricks to ensure your teachers are ready Day 1 for face-to-face instruction. |
| 2:30 PM EST | Flipped Classroom: Getting Ready for Back to School in any Environment Using Your Promethean Solutions | Learn some tips on how to create a flipped classroom and utilize the tools of your Promethean solutions. You will learn best practices to help your teachers incorporate an environment that is suited for either in person instruction or hybrid instruction using the flippled classroom model. |
| 3:00 PM EST | Shared Successes: Engaging Students Past Zoom – How Promethean Is Helping the BTS Journey | In this roundtable discussion with Promethean's Matt Barfield, you'll learn how education technology leaders optimized Promethean technology to improve student engagement and reimagine their classrooms. Join our Edtech leaders Karen Babor from the School District of Lee County; and Beth Petty from Richland County School District. |
IT track sessions
| Time | Session Title | Session Description |
| --- | --- | --- |
| 12:00 PM EST | Choosing and Implementing LED Panels for your Classrooms | When implementing LED Panels in your classrooms, there's a method that should be taken to choose a panel that works in your environment, and then there should be a good amount of prep work that needs to be completed before and after the panels are installed. Join Craig as he discusses the journey of implementation including mapping out your classrooms, establishing standards for wall placement, standard heights, locations in the classrooms, cleanup and then the proper surplus of old equipment. Delivered by Featured Speaker Craig Liggett, CIO, Bulloch County |
| 12:30 PM EST | Planning your Promethean ActivPanel Implementation | Join this session as your Field Sales Engineer discusses best practices for implementation plans, installation plans, management and success plans. |
| 1:00 PM EST | Panel Management by Promethean | Learn more about ActivPanel Management and what happens after the install. Join this session to explore: – How to Enroll Panels – Set Configurations and Restrictions – How To Add More Apps To Your Panel |
| 1:30 PM EST | Beyond Panel Management: Radix for Promethean | Learn about our partnership with Radix, a leading MDM provider, and how Radix can help you further manage your promethean ActivPanels. |
| 2:00 PM EST | Radix Beyond the Dashboard | Radix Deep Dive: Beyond the Basics. Learn how to use the power of Radix to trigger events, enforce policy and more. |
| 2:30 PM EST | Getting the Most our of Your Promethean Hardware | We will explore best practices for caring for and keeping your Promethean products updated and easy to manage. |
| 3:00 PM EST | Supporting Panel Implementations | Get to know your Promethean Support team! Learn how to report issues to Promethean Support, where to find resources, and what information to have on hand to ensure a speedy resolution. |