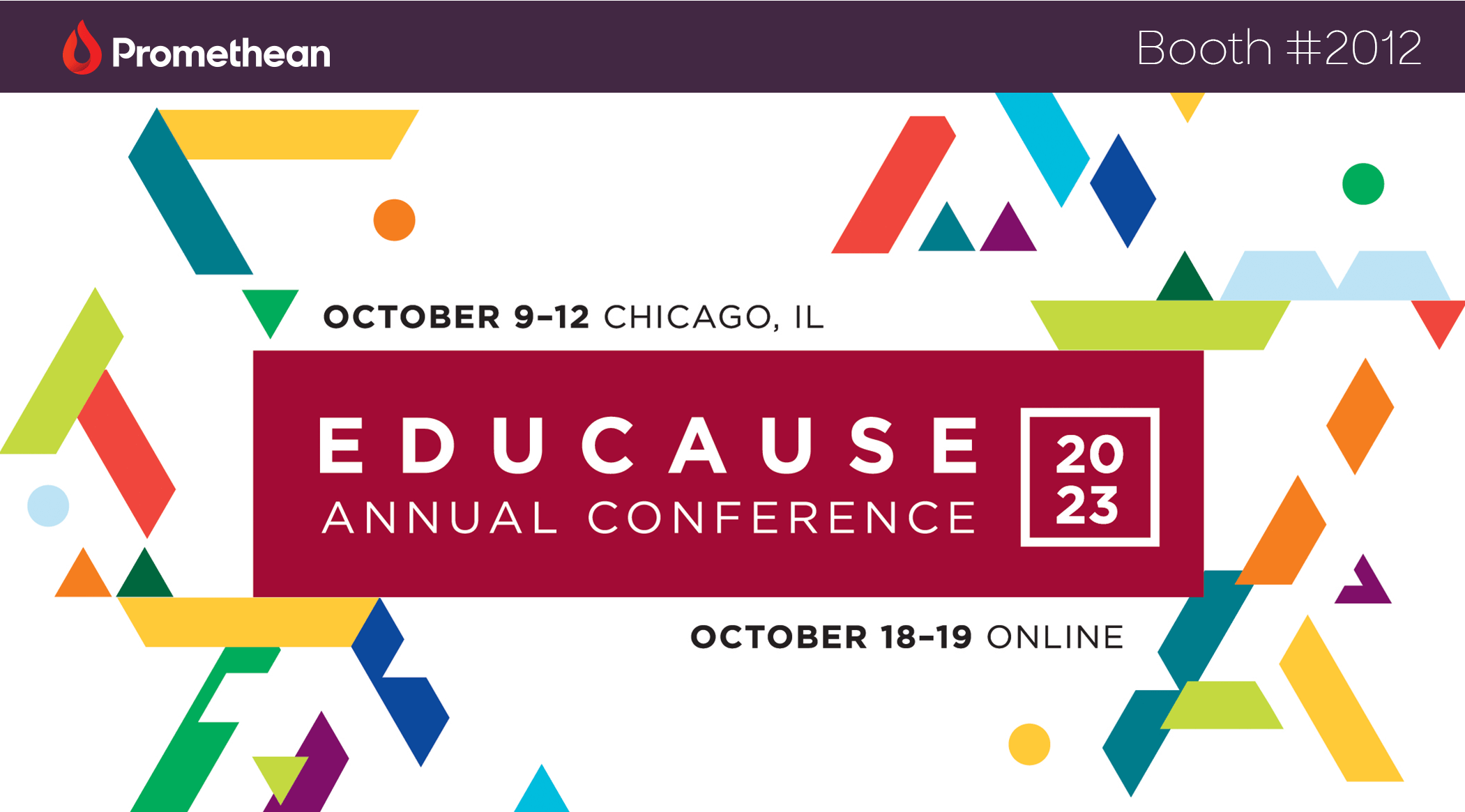 See you in Chicago!
Visit us in Booth #2012 to learn how Promethean solutions can help transform your campus!
Find Promethean this year at EDUCAUSE 23 as we showcase our line of ActivPanel interactive displays, along with the latest edtech accessories that take your panels to the next level.
The ActivPanel 9 Pro for higher education is the latest interactive panel in the Promethean line. With enhanced features in connectivity, adaptability, security and more, the ActivPanel 9 Pro delivers our most robust, seamless, and secure user experience yet, offering features that respond to the unique needs of teachers, IT administrators, and school leaders.
You'll also get a chance to meet the ActivPanel LX, an interactive display where flexibility and affordability meet. Paired with a computing module to fit any Microsoft, Android, or Google ecosystem, the ActivPanel LX is a high-performing panel at a super low price. Plus, get a look at Promethean and partner accessories that will bring even more to your ActivPanels, maximizing their utility and functionality.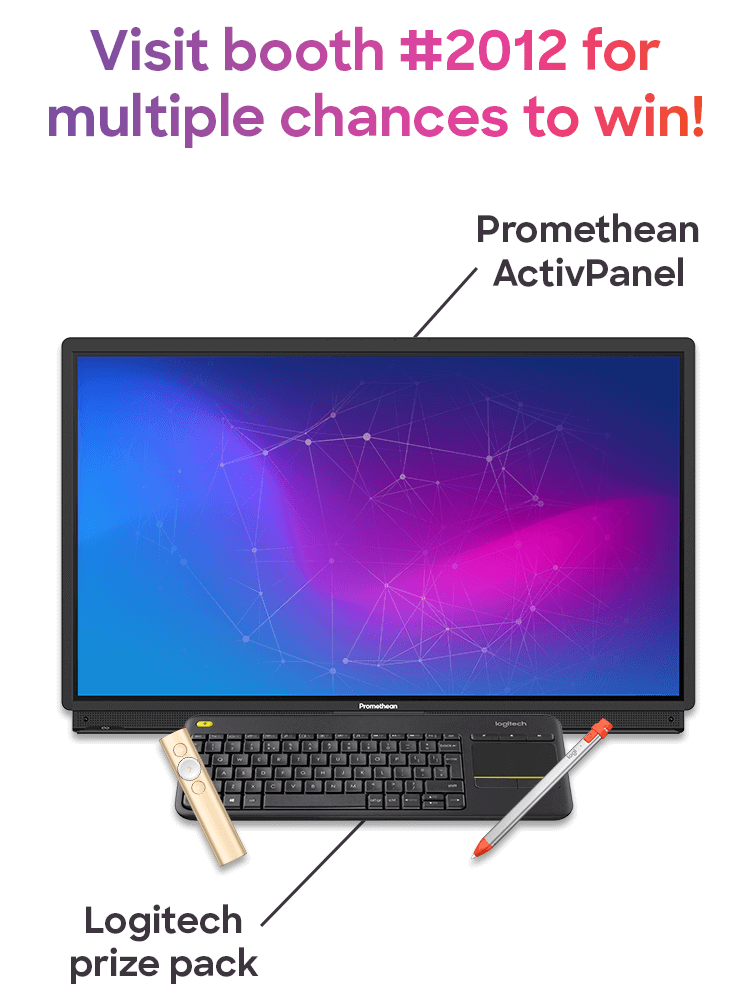 *Terms and conditions apply.
Keep students connected
Create a powerful and flexible environment for all functional teams with UC Workspace Quicklaunch.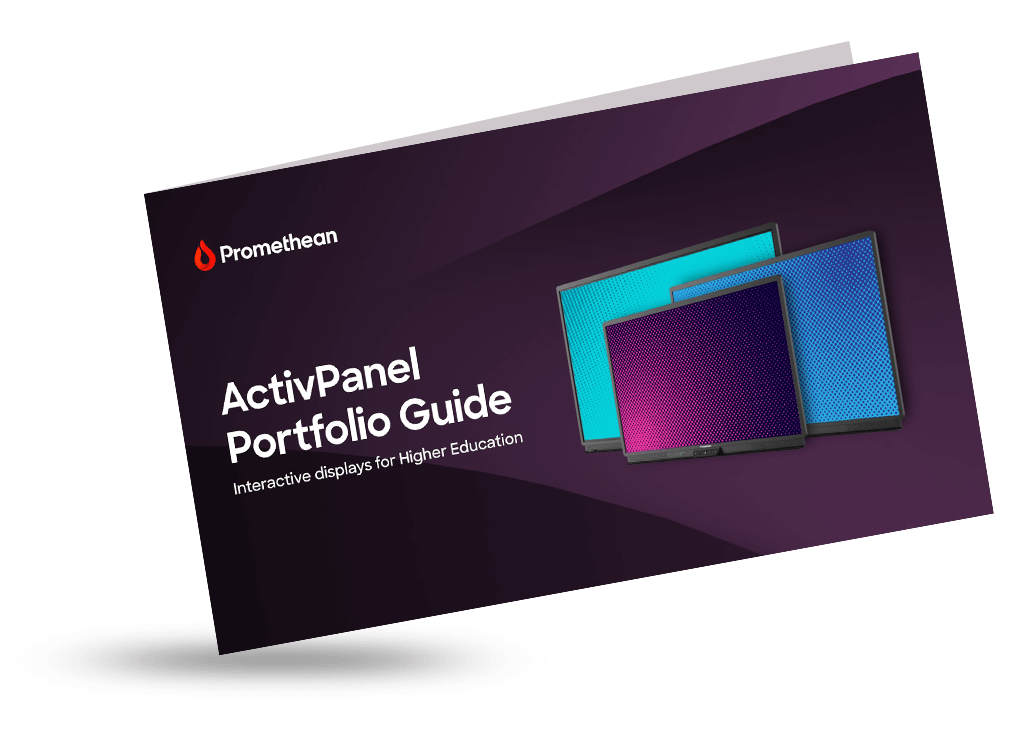 The full edtech line up
Find a variety of edtech solutions from interactive displays to learning software to accessories that will take your campus to the next level. With use cases from the lecture hall to the laboratory to the library, Promethean solutions are designed to keep learning, collaboration, and connection on the cutting edge.
Enhance your ActivPanel
Combine Promethean solutions with the market leader in corporate video conferencing to enhance classrooms, facilitate learning, and engage students—whether in person or remote.
Couldn't catch a demo? No problem!
Schedule an online demo with one of our Education Consultants to get a live look at Promethean solutions.