Promethean at bett 2023
March 29
@
10:00 am
–
March 31
@
5:00 pm
BST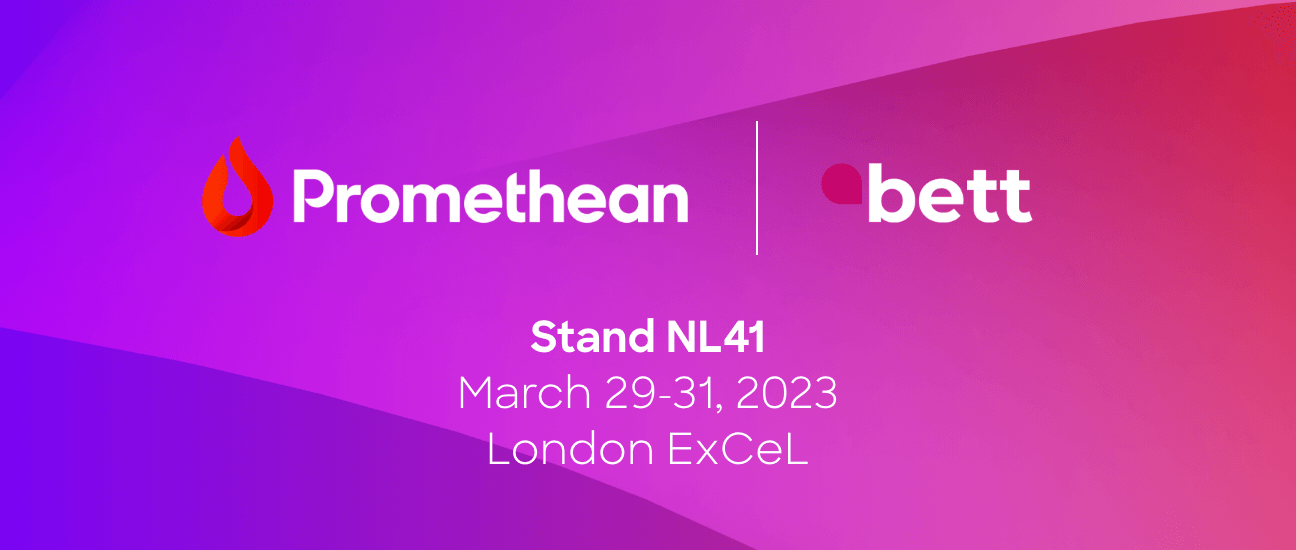 Learning, transformed
Promethean's next-generation interactive panel on Stand NL41
Promethean is excited to be at bett this year (29th – 31st March) to introduce the all-new ActivPanel and share the best of what edtech has to offer UK educators. On Stand NL41, Promethean will be celebrating education with an agenda of Learning, transformed, bringing a host of special guests and powerful content that will equip visitors with best practice insights to transform learning.
Built for breakthroughs, the ActivPanel will take centre stage as we welcome a programme of guest presenters to address topics such as staff and student wellbeing, education inequality and access, the role of edtech in closing the learning gap, and much more.
The all-new ActivPanel
Learn more about the all new ActivPanel in this short video:
Tech in Action – Wednesday 29th March, 3pm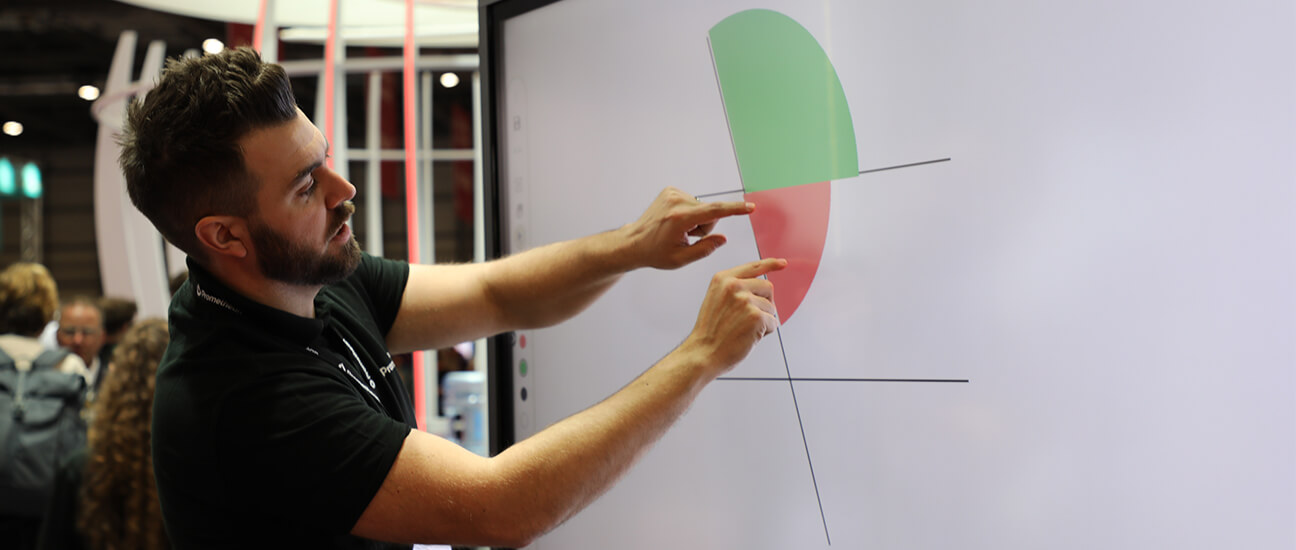 The Tech in Action theatres are a hub for practical product demonstrations to deepen understanding and evaluated the efficacy of solutions. Come along to see Stuart Montgomery from Promethean on the Tech in Action stage, Wednesday 29th March, 3pm, and discover; Learning, transformed – using the ActivPanel 9 to teach with impact
This session will walk delegates through the features of the all-new ActivPanel, showing teachers how to leverage the potential of technology in the classroom – without having to worry about the technicalities of using a product. Focusing on the ActivPanel 9, learning outcomes include:
How to make the most of device connectivity including ActivSync technology
How to create secure and seamless user experiences with roaming profiles
Understanding the benefits of panel management and its role in energy efficiency
Using the ActivPanel to support classroom, hybrid and remote learning
Why visit bett 2023?
Not sure why you should visit bett 2023? Watch this video to see what Dave Shaw from Spire Junior School, thinks:
What is happening on Promethean stand NL41?
Learning with Parents share best practice on closing the disadvantage gap
Parental engagement charity, Learning with Parents, will be discussing 'Can edtech help to close the disadvantage gap?', in daily presentations which share best practice on supporting families in disadvantaged areas to engage in learning. The charity will also demonstrate how its edtech platform for primary schools replaces traditional homework with inclusive, hands-on family activities and provides a feedback vehicle from parent to teacher.
To support visitors' professional development beyond Bett, Learning with Parents is also offering a fully-funded training session for all primary school leaders who visit the Promethean stand.
More exciting content to follow including:
Spire Junior School and Learning with Parents
Radix
London Design and Engineering UTC
Check back here or on Promethean's social channels for more exciting updates!
It's time to get ready for Bett.
Register for your free place now, head straight to Stand NL41, and follow @PrometheanUKI for live updates through the show.
Register to stay up to date with Promethean at bett 2023
We have some exciting updates in the run up to bett, so to avoid missing out, register here to stay up to date with Promethean at bett 2023
Organiser