Promethean Awards $50,000AUD Worth of Technology to ANZ Schools
(28 May 2018) – Global education technology provider Promethean, has awarded over $50,000AUD worth of education technology to 11 ANZ schools. The announcement comes following the delivery of the ActivPanels to the winners of the Trans-Tasman competition. To win the Promethean Grant, schools were asked to submit creative entries as to why they deserved to receive a Promethean ActivPanel, the very latest in front-of-classroom interactive technology.
The Promethean Grant competition ran from 26th July to 8th October 2017, and in total had over 75 entries. The 11 winners were notified on 31 October and each have recently received a fully installed ActivPanel package. The schools were very creative in their submissions, with one of the most stand-out entries coming from Mount Ousley Public School in Fairy Meadow, New South Wales.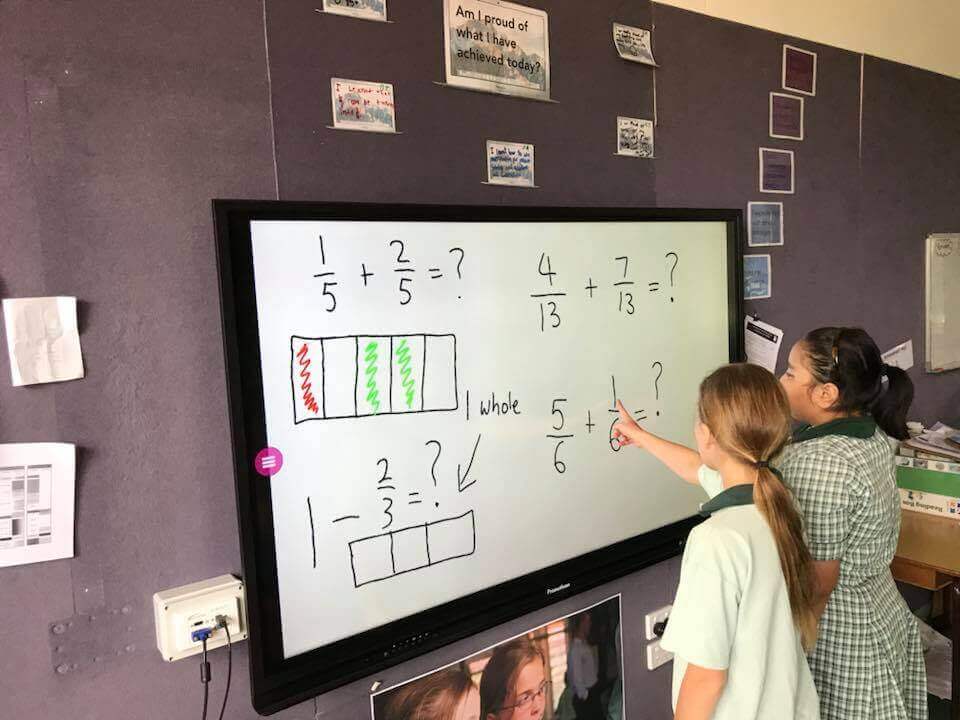 Peter Holmes, Headteacher at Mount Ousley Public School said: "Winning an ActivPanel in the Promethean Grant is a huge deal for our students – it's affirmation from an international company that their work at school matters; that they matter! It's no longer just us telling them how brilliant they are. Having their work and talents acknowledged is inspirational and something to be celebrated."
"We're really enjoying using the ActivPanel. It's exciting knowing that this technology allows us to mirror our students' individual devices and helps them to think and present in ways that they haven't previously been able to do, while exploring new ideas for learning."
Melissa Grant, eLearning Leader at Takapuna Primary School and Promethean Grant Panellist, commented: "The standard of the entries has been phenomenal. It was a privilege to be part of the judging process and see first-hand how creative schools were in demonstrating how the technology would transform teaching and learning in the 21st century. However, we did have to make some very tough decisions."
"As a company we are really pleased that we could ease the financial pressure of 11 schools across Australia and New Zealand and deliver next-generation technology for both staff and students. We firmly believe finances shouldn't be a barrier to accessing technology which enhances teaching and learning experiences, and that is why we chose to launch the Promethean Grant," added Alistair Hayward, Promethean's Head of UKI and ANZ markets.
The 11 schools have received their ActivPanels as well as relevant training and technical support. As a front of class display, the ActivPanel acts as a collaborative learning centre, and can connect with other devices in the classroom such as laptops and tablets; enabling students to complete tasks from the screen on a handheld device, or even take turns at the front of the classroom using the touchscreen functionality.
The 2018 Promethean Grant will be launched at EduTECH on 7 / 8 June in Sydney, where schools can speak to the team on stand 414.
To view Mount Ousley's Grant winning video please visit https://www.youtube.com/watch?v=d2f7Myymy4I&feature=youtu.be